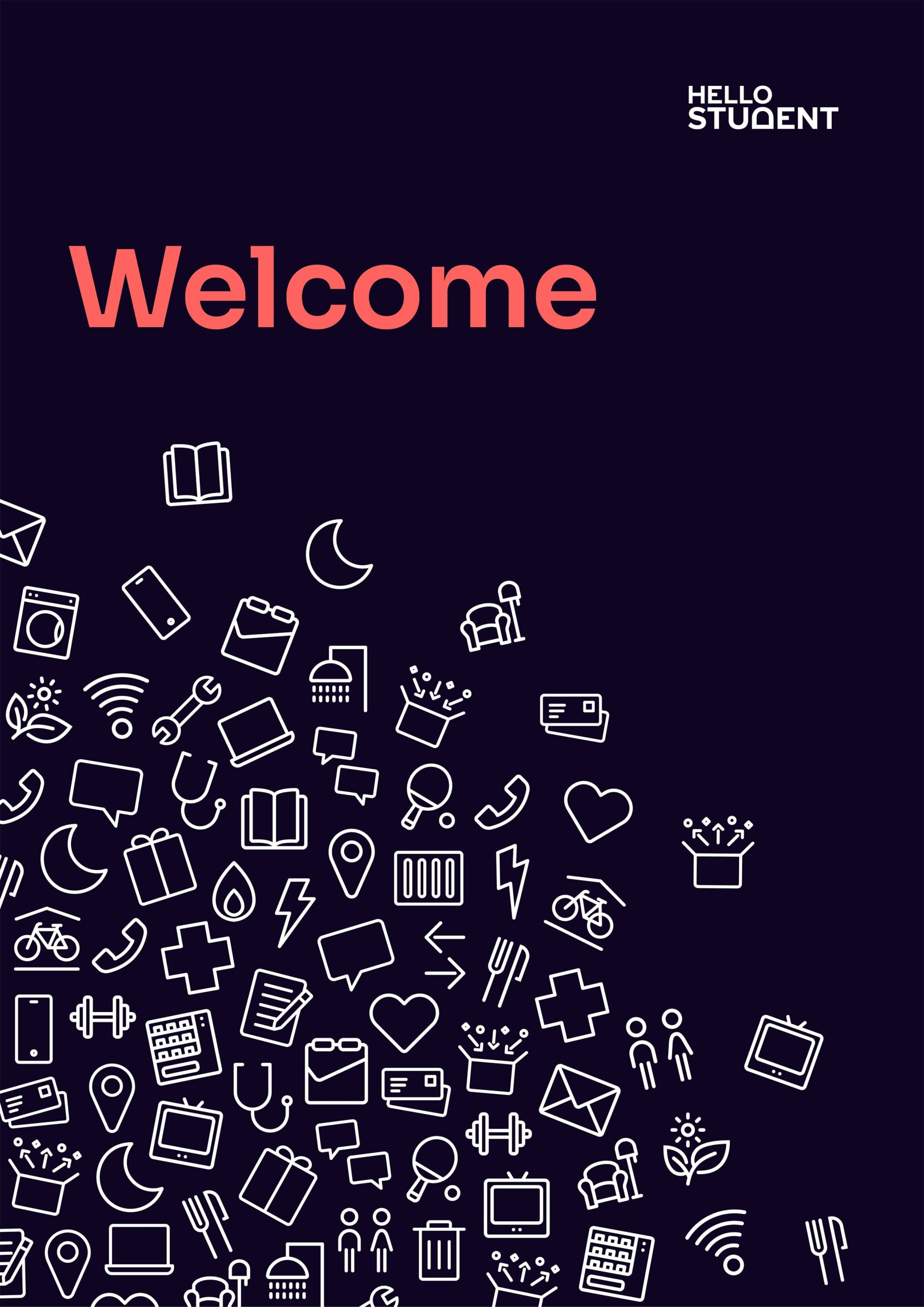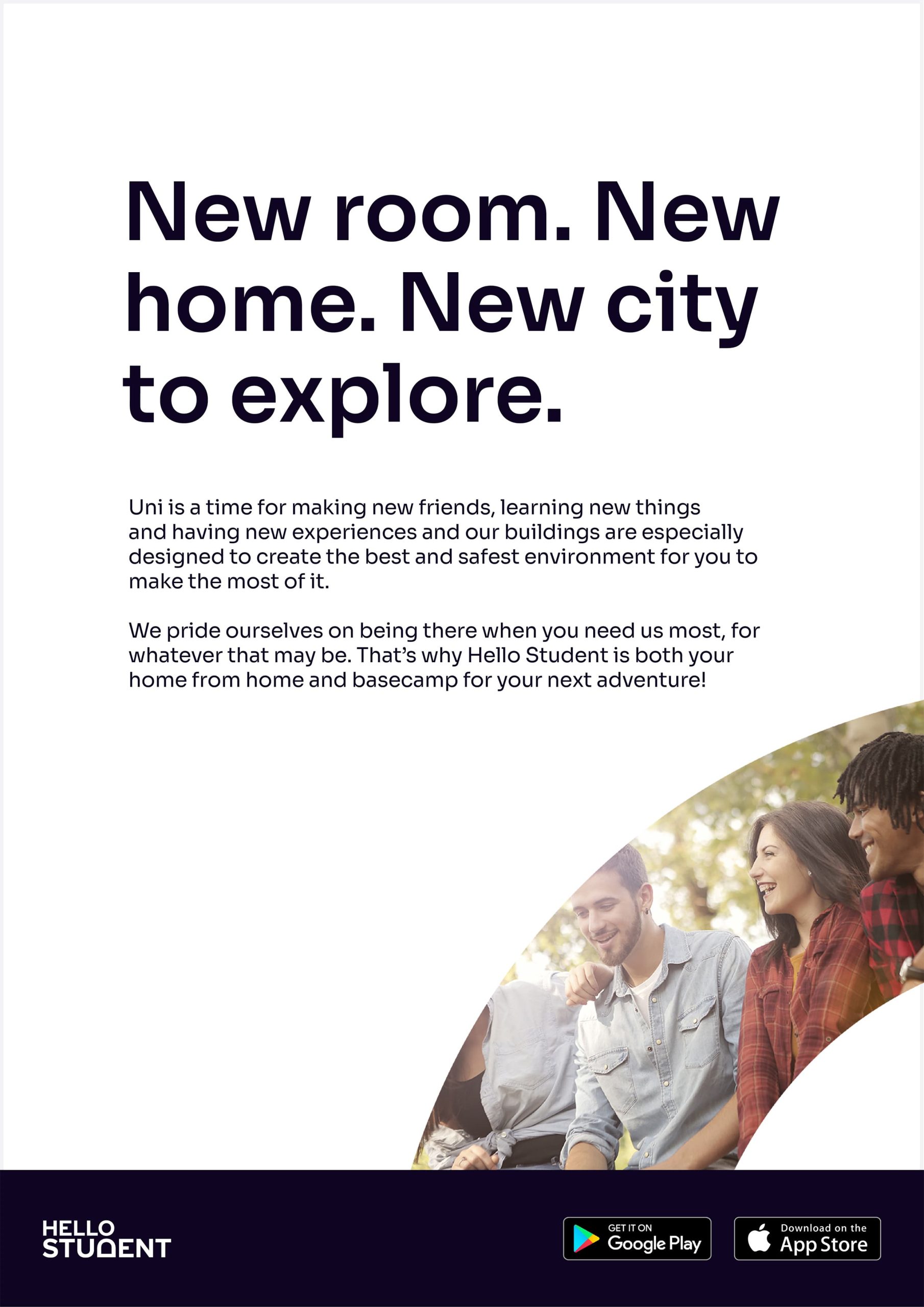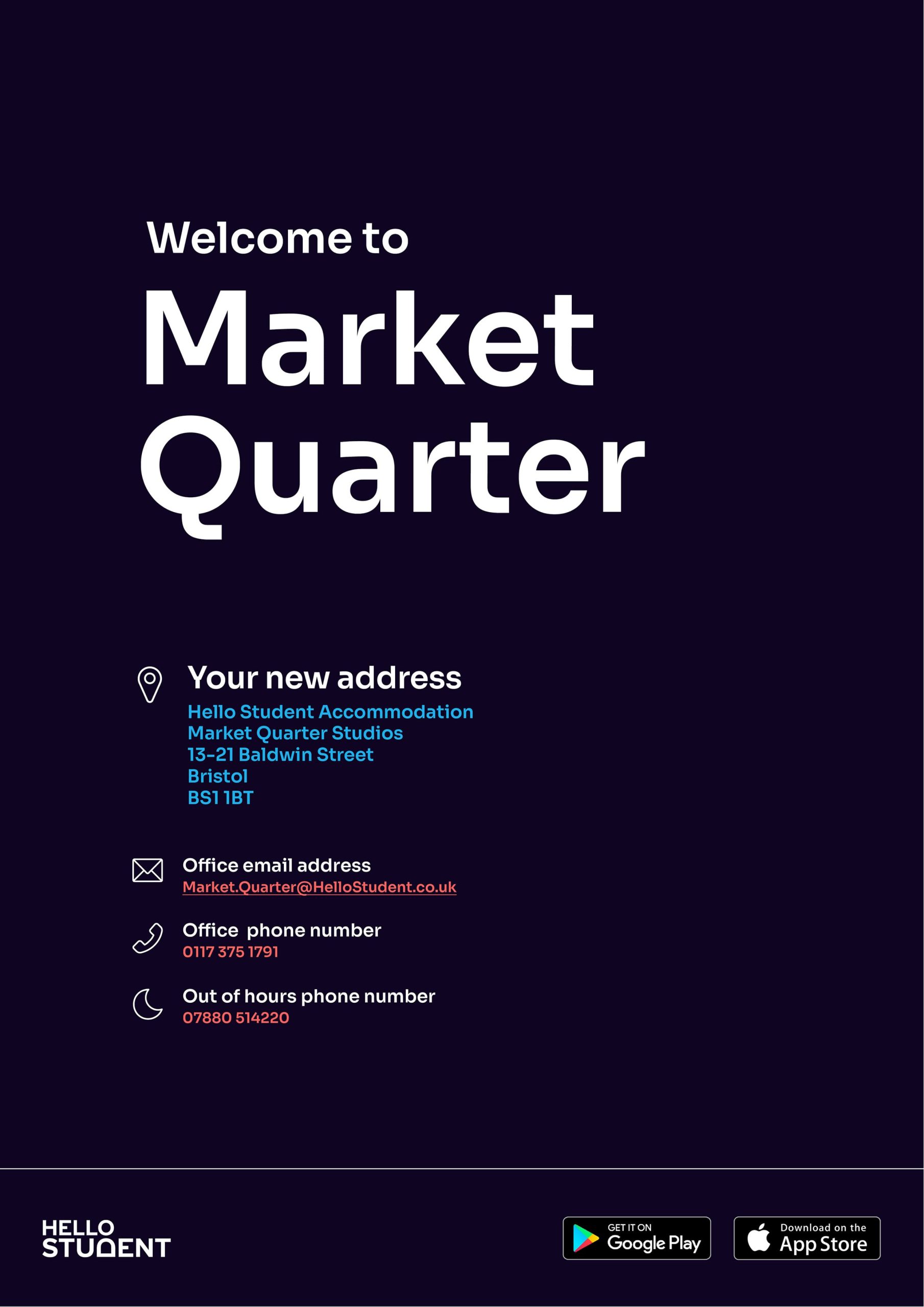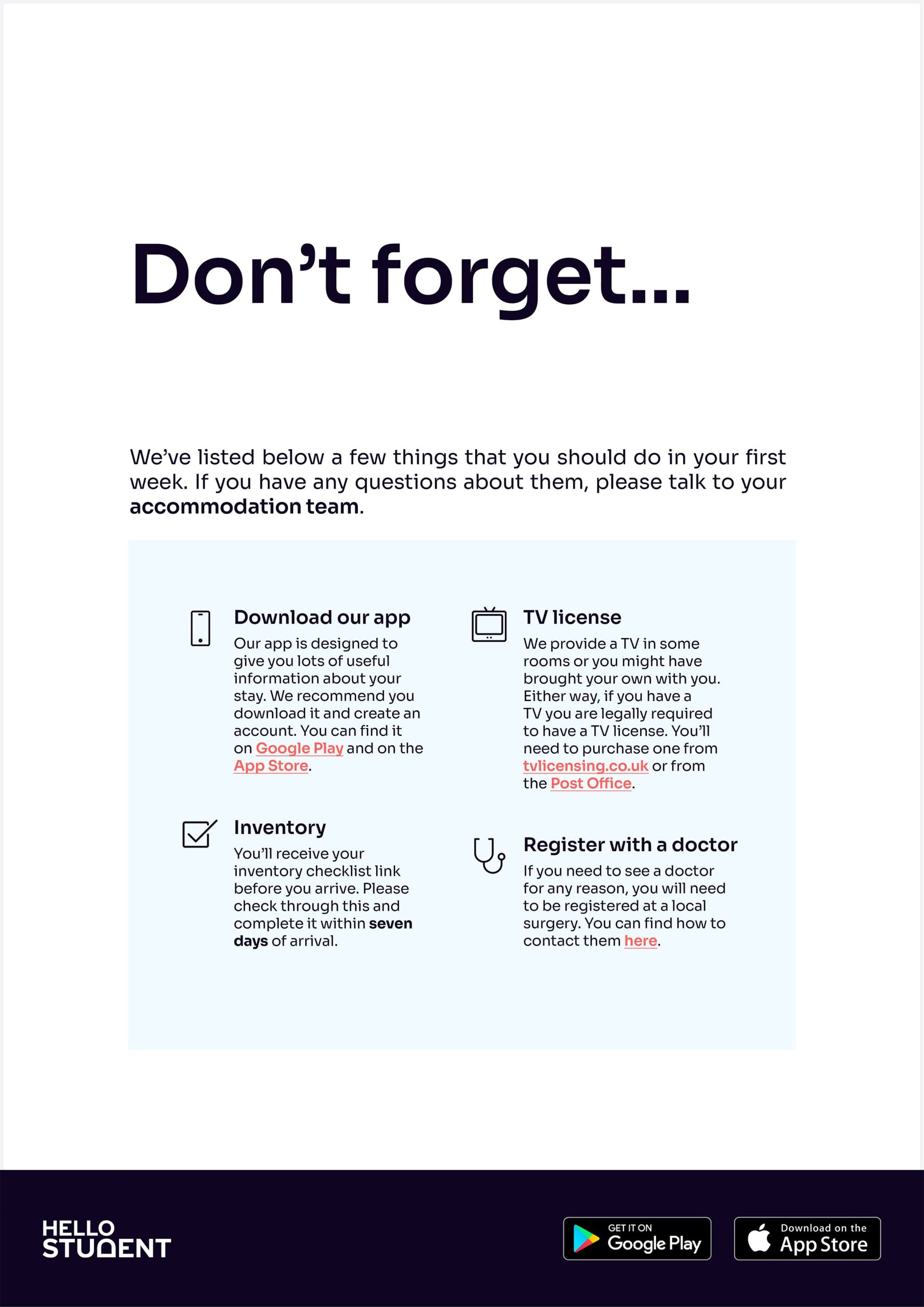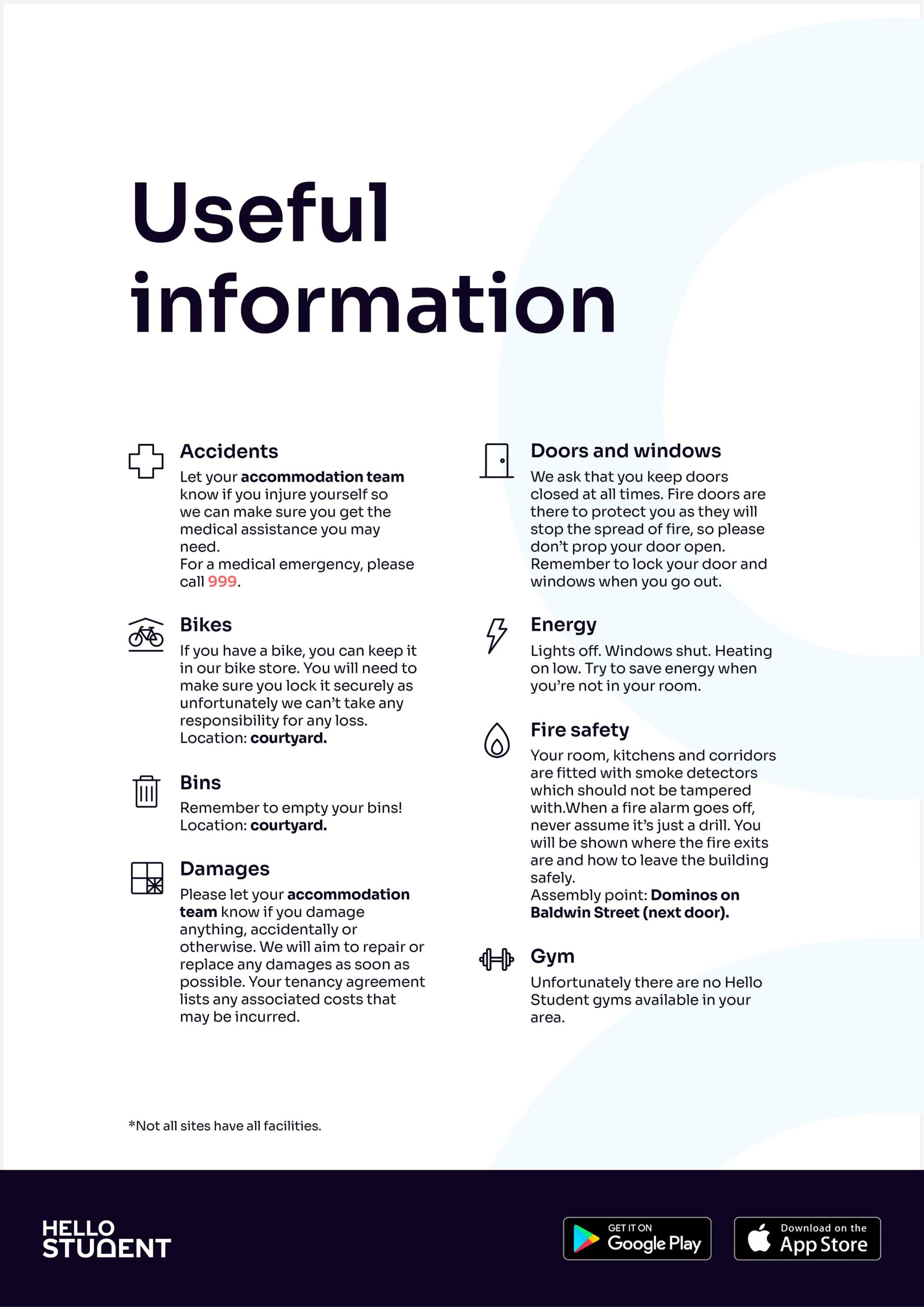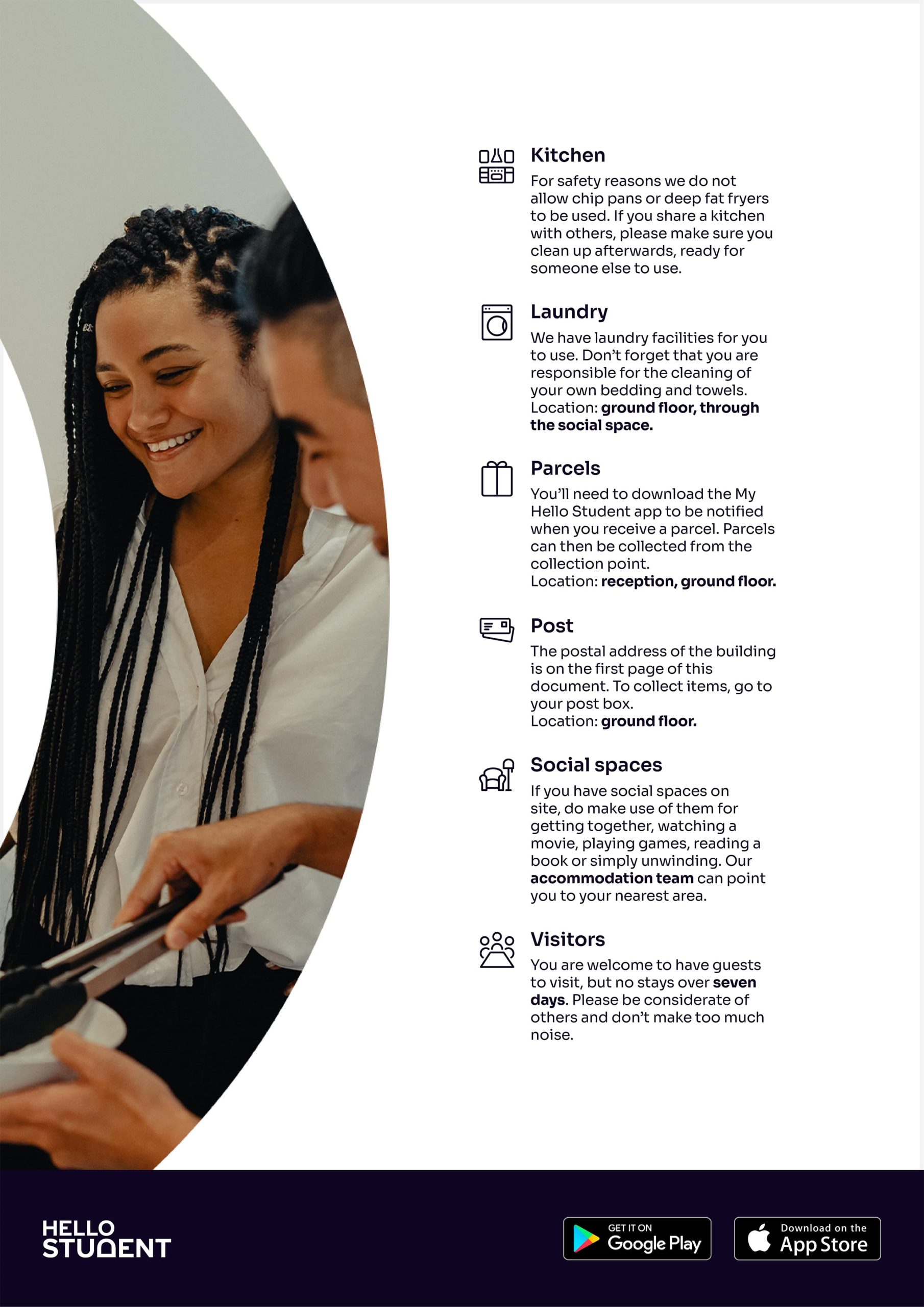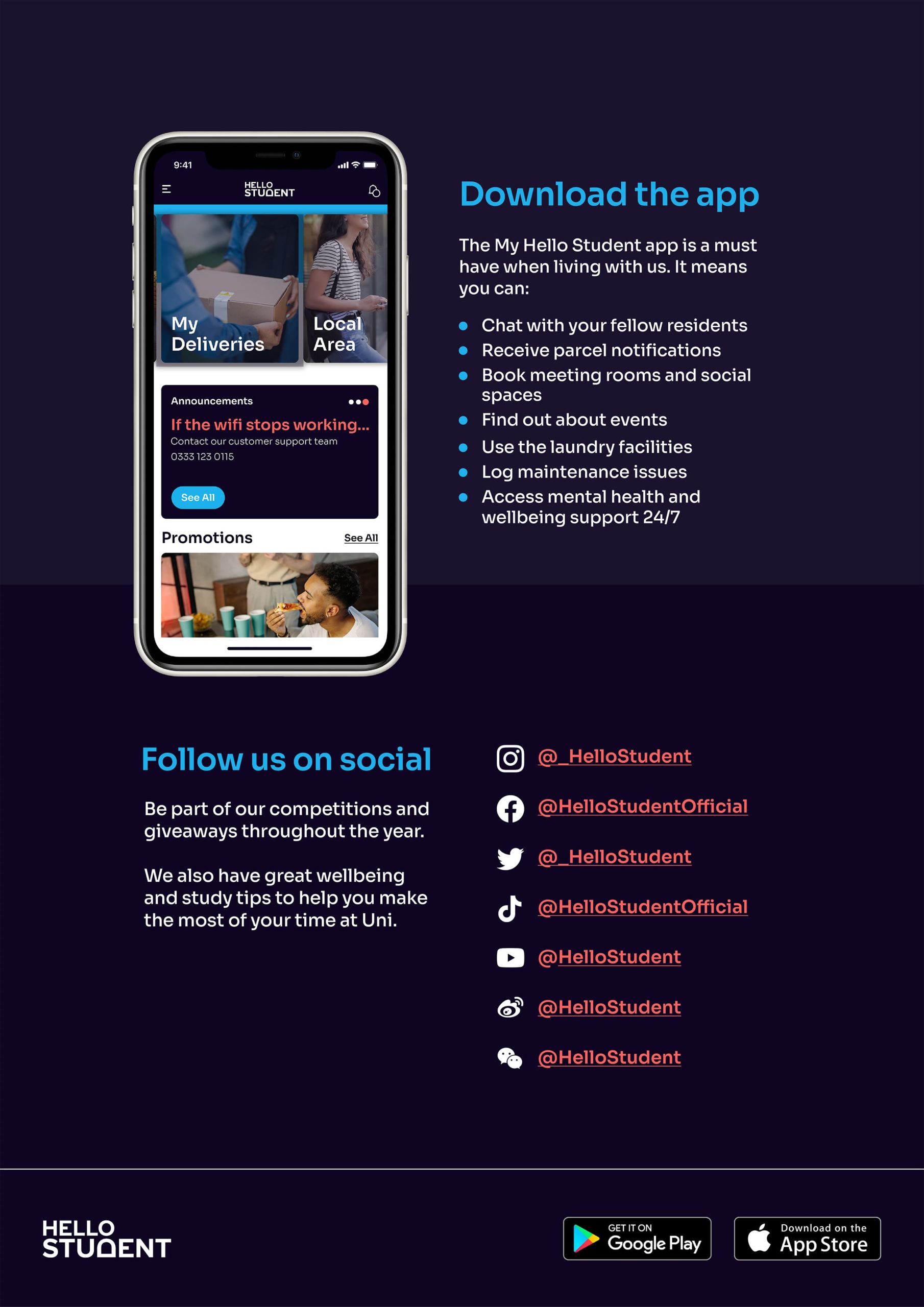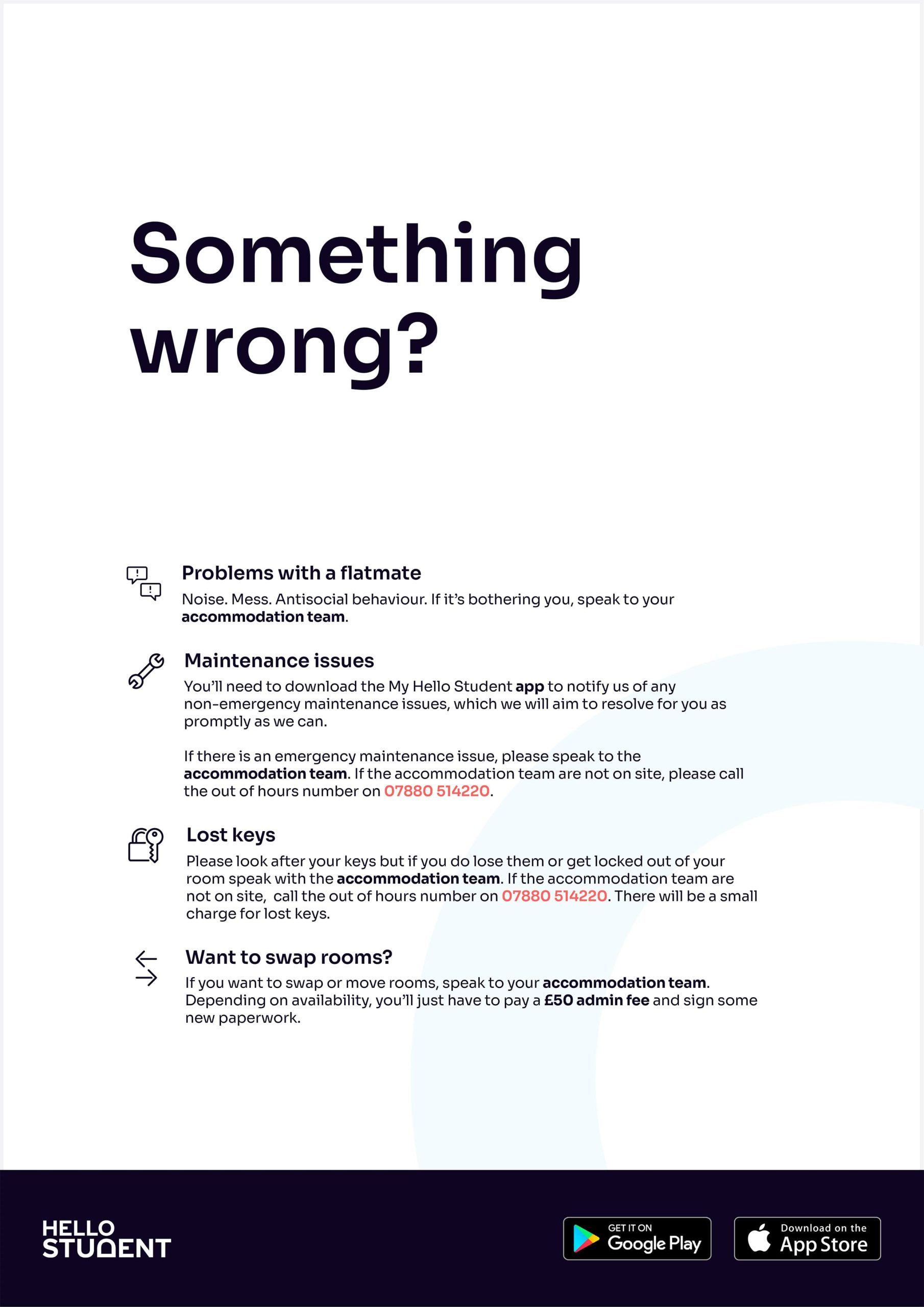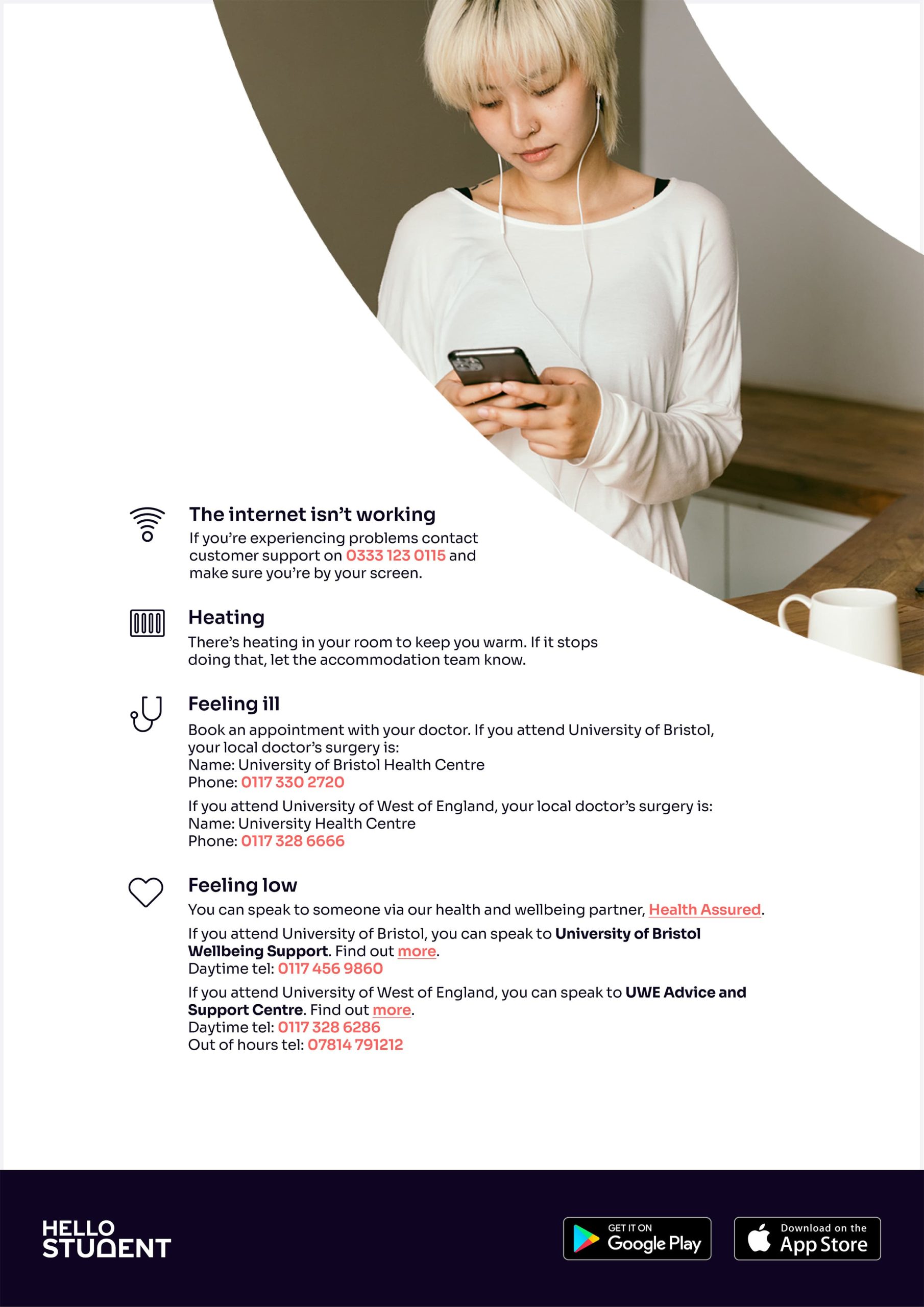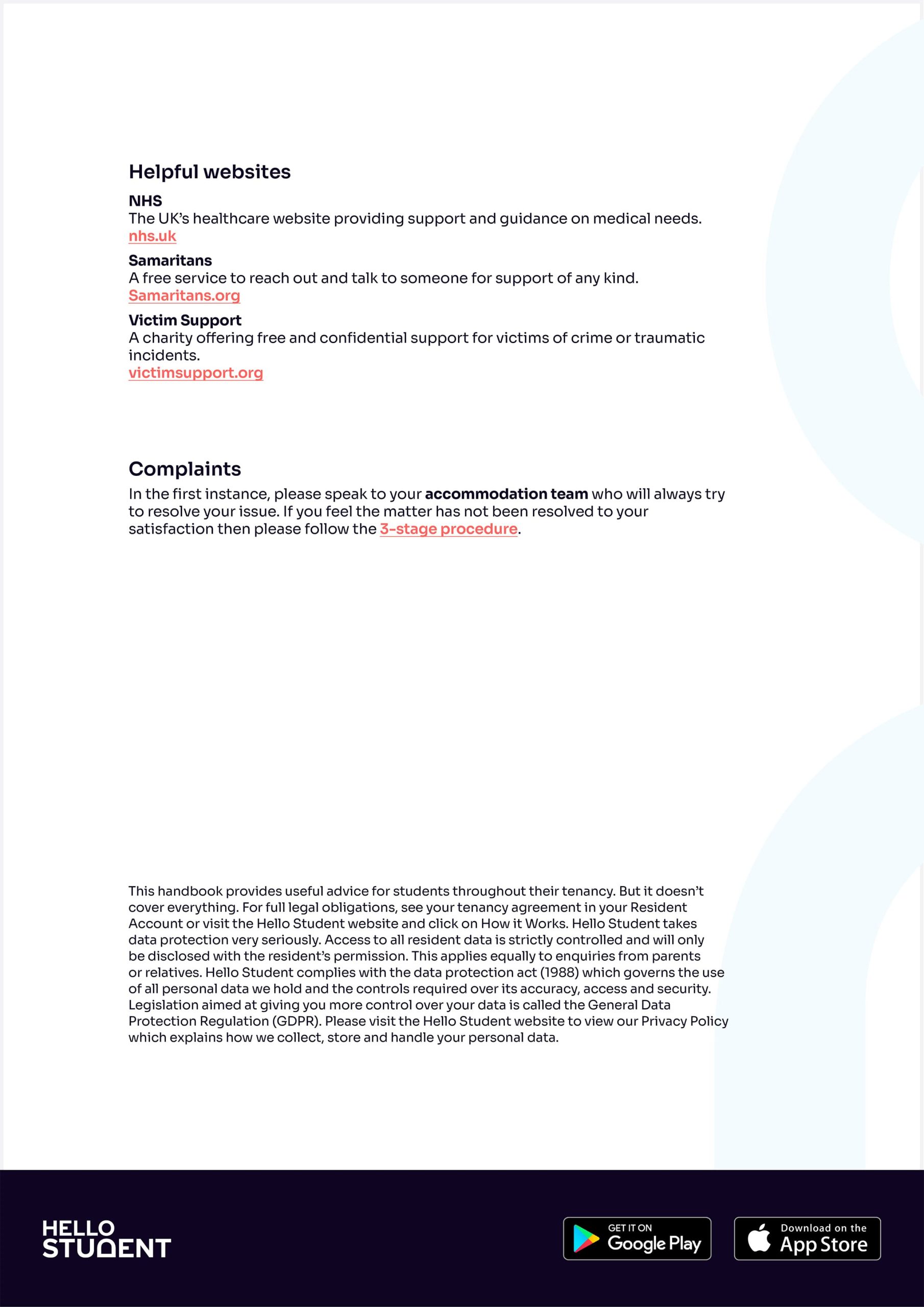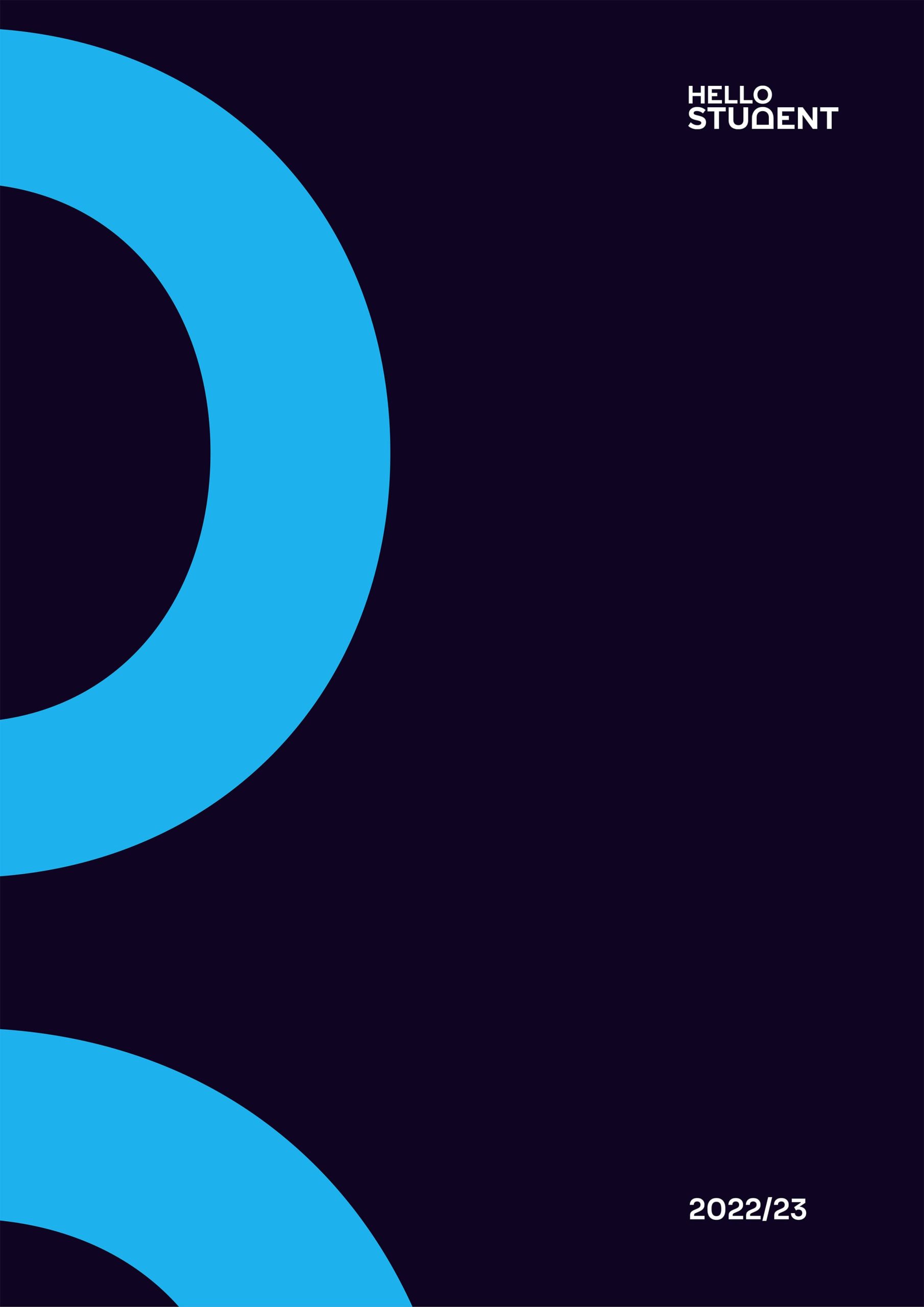 Hello Student handbook
Hello Student  issue a handbook to all new residents to their accommodation.  The document serves as a warm welcome to their new home and contains vital information about the building and services. To enhance its usability I executed a complete redesign, addressing issues with the existing design and disorganised layout. 
I restructured the document to enable residents to quickly locate the information they need. Visuals were updated to incorporate the new branding and put emphasis on intuitive icons to cater to international students who may not have a strong command of English. I also implemented a clear typographical hierarchy, enabling users to promptly discern the category of information they are seeking.
Tailored to each specific location, the design also had to accommodate variable amounts of information and facilities in each building.
View a PDF version of the handbook here.